Friday Night Thoughts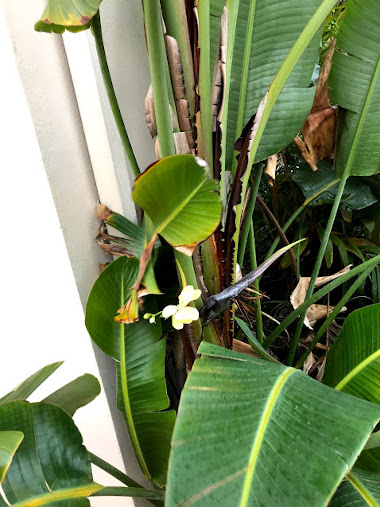 December 18 2020
It is Friday afternoon and I am resting in my favorite chair. I am about to finish reading the book 'The Devil in the White City' which narrates two parallel stories, two threads running at the same time frame. One is the story of Daniel Burnham's near-impossible feat of transforming Chicago into a World Trade Fair and the other is the story of the serial killer H.H. Holmes who was murdering people in his dark hotel which he personally built for his sinister purposes. (BTW, the architect Daniel Burnham had a connection with the Philippines. He designed Burnham Park in Baguio, Roxas Boulevard in Manila, the National Museum building, Capitol buildings of Negros and Pangasinan among many others). In this book, Burnham was a man who rose in life due to his tenacity, strength, persistence and hard work. On the other thread you would encounter HH Holmes who cultivated a perfect persona to seduce women by employing tactics including changing his name many times, his history, his parentage, his profession and once he catches a victim with his bait, he lures her to a hidden room in his hotel and there, he'd stuff her nose and mouth with chloroform soaked rags until she faints and then either mutilate or burn her in his man-made gas chamber. Not only women, even the children of some of these women became victims.
It is a very engaging book and going through it is like meeting and getting inspired by Burnham in the 1891 onwards while at the same time getting petrified observing Holmes committing crimes. That is the value of reading, it transports you to a different world and time and there you stay for a while. It is like magic.
Anyway, I am here to update this blog after so many weeks. Sadly this site has been hacked a lot of times which will probably continue perpetually, it is the new normal now in having a web presence. Don't get frightened when you see a dark page beaming out like a devil's hood out of this website. I am not sure why somebody is so obsessed with my site. Sometimes I shrug it off, because who in the world will spend considerable time hacking a blog as simple as this? I don't really mind because it is easy to restore this blog, it takes only a few minutes but, as was said by a forensic investigator in Leed's (England case of Yorkshire Ripper serial killer): "The murder of one is happenstance, the second murder could be coincidental but the third is an enemy." I am very perplexed. Either someone is playing with me or taunting me, or he doesn't want this blog to exist because its contents run counter to someone's narrative. Who knows? But OMG, for someone to go to lengths on a website where I pay only 5 bucks a month to get hosted, I would think it is not worth anything for anyone. Unless I were a famous writer, which in that case, I would rather be writing through main publishers and will rake in a lot of money along the way. Not a blog!
On with another topic.
My advice to a lot of people especially young Filipinos is to reduce their screen time and social networking and focus more on reading (believe me, there are lots of books much more satisfying than checking out what your neighbor ate for dinner last night). I want to emphasize this more today because of this sad news:
https://www.rappler.com/nation/philippines-ranking-reading-math-science-pisa-study-2018
///
MANILA, Philippines – The Philippines ranked in the low 70s in the 2018 Programme for International Student Assessment (PISA), a student assessment of 15-year-old learners across 79 countries done by the Organization for Economic Co-operation and Development (OECD).
The Philippines ranked 79th in reading, with an average of 340 against the OECD average of 487. Reading was the focus of this year's PISA, the results of which were released on Tuesday, December 3.
PISA defined reading literacy as "understanding, using, evaluating, reflecting on and engaging with texts in order to achieve one's goals, to develop one's knowledge and potential, and to participate in society."
Filipino students also ranked low in mathematics and science, with 353 points and 357 points respectively against a 489 OECD average for both categories.
///
I am not sure why the Philippines don't develop a reading habit which is prevalent in other countries. A co-worker from Chile visited Argentina once and she was gushing at how rampant book reading is in Argentina, nearly every corner has a bookstore. Why can't Filipino do that?
Is this because Filipinos ranked as the highest users of social media?
The Philippines have been called the social media capital of the world, because most of the social media users have an extraordinarily high usage time of about four hours per day. Jul 24, 2020(from Google)
Wow! Four hours per day? I don't even spend that much time reading per day. Can you imagine someone reading a book 4 hours per day? He will probably finish reading 1 book per week and 52 books per year. I cannot even do that due to my heavy schedule.
Listen, social media is good but I think its original purpose is just to quickly update yourself with people you have not seen for years. Not every two hours. What I am saying is, there is value in spending more time away from the internet (unless it is a part of your job).
What scares me is the impact of this digital over-saturation which leads to a sedentary lifestyle, less concentration, rapid but shallow multi-tasking. I felt that way before when the internet was new. I was always in front of the monitor checking this and that but I had to force myself away from it. I need to work, I need to read. I need to write (a hobby), I need to attend to my rental business, I need to do gardening and most of all, I need to exercise (for me that is running or walking 1-2 hours per day). Our body systems are not designed to check on the smartphone every two minutes, the same way we're not designed to drive a car for short distances. We are designed to move and our brains are designed for full concentration - in hunting, in food gathering, in human 'social and physical relationships'.
We must turn off the smartphones and grab a book or kindle to improve our knowledge, experience, reasoning and concentration. Then gather out in the open and spend time together (after the pandemic of course LOL).
2020-12-19 13:27:57
blog