Selya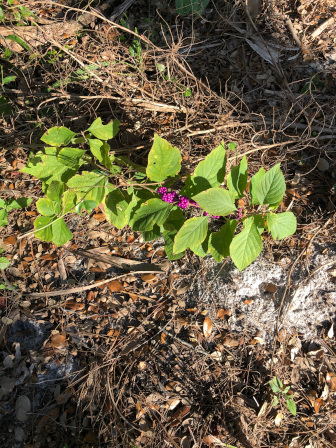 Ay Andoy, I stare at the rice field and see my barrio of birth. Nothing can beat the beauty of the barrio surrounded by fields and jungle as I wait, and wait, and wait.
I imagine myself walking on an abandoned trail, all by myself, dreaming. I dream while I sit beside an acacia tree and listen to the sound of birds; I feel like a child again. And I wait.
I read the news about our country and people. Andoy, I am frustrated that we don't learn from the past – why, most of us know what mistakes to avoid but we repeat them anyway. What can we do Andoy? Nothing.
Except wait. Ay, ay Andoy, how sad it is for us to watch our politicians ignoring the cries of our people – all we're asking for is a little common sense, lesser stupidity, greater sacrifice, a little honesty and a little respect especially to the poor members of our country. Ignorance is not their fault.
But does anyone know about love of country anymore? That's why, Andoy, I hide in this jungle where I can speak more sense to animals, trees, fish. Here I address my lowly audience about my country's potential.
In this lonely jungle I remember them again Andoy, the barrio folk I left behind. I am not sure anymore if the persons I name are still alive. Most of our elders are now demented; do you know Selya, the Igorota one day and Cebuana the next?
She sometimes pass by the store of my cousin, begging: "Ay Senyang Tikol, I haven't eaten since last night, can I have something to eat?"
Senyang Tikol does not hesitate to feed her, anybody in the barrio cares for everyone. But Andoy, I could not have imagined Selya turning beggar in her old age.
She came to the barrio, this I remember being told to me by mother, from a remote Philippine village as blurry as her past. One day, she'd claim she arrived from Baguio, next day, from Cebu. Then she would give us the impression she was from Mindanao, or Bicol or Ilocandia. No one knew for sure.
She walks with a limp now, she's probably as old as the barrio itself – and that I can tell you – means old. At least as old as the Japanese Occupation.
"I am three hundred fifty years old", Selya claims to the amusement of children. "I knew Rizal, Bonifacio, the Spaniards. I can sing all the folk songs.
"Sing", the kids would plead.
She sings a folk song in a dialect I could not understand. Is it Bicolano, Cebuano, Ilocano, Pangasinense?
"Where I come from", she says, "women give birth alone. They deliver their own babies. And you", she points at me, "I saw you as an infant and a young boy, and my goodness, you were a bakla(gay) from the beginning."
The children giggle. I don't get embarrassed about these things anymore.
"How did you know I was a bakla?"
Because you sing like Sylvia de La Torre. And she stands in front of the store, poses like a model and sings, "Paru-parong bukid, na lilipad-lipad…" she starts swaying her old hips with a limp, the children laugh loudly now, so do I.
Selya changes her song, "Sa kabukiran, walang kalungkutan, ang mga ibon aaaay, naga-a-awitan…" and then, she goes to the best part of Sylvia de La Torre's soprano voice, "Aaah-hahahahaha… Aaah-hahahahahaaaa, Aaah-hah, Aaaah-hah."
The kids start screaming in laughter staring at her and me, and I join her in my best soprano, "Aaaaaaah-hahahahahah…."
I give her a fifty peso bill.
"Thank you. Now I can buy pandesal, can't I?"
"Go ahead Selya."
She bares her toothless gums in a wide smile and leaves.
Senyang Tikol tells me, "Selya no longer stays in the house of Apung Jose who was murdered by drug-addicts. There are so many drug addicts nowadays, the poor man on that day sold a couple chickens and was murdered in his house just like that for four hundred pesos. They hit his head with a metal bar, it broke like a clay pot. He did not make it. Selya found him dead the following morning. Apung Jose was the only one who took care of her. She was the maid of his house for many many years."
I know that. But I know more than that.
My mother, when she was still alive, told me to respect and help Selya in any way I could.
"Why, Inang?"
"If you just knew what that woman went through and what she gave up! I was still a child when she came to this barrio, she descended at the train station where the house of Apung Jose is now located. She was a stunning beauty, well-dressed, like a movie actress. She gave everybody a blurry background about her life – she must – this we understood only after the war – because she was a spy for the guerillas. She became a spy after her entire family was wiped-out by the Japanese. Using her beauty, she became the prime mistress of one Japanese officer assigned here. She was the main reason why the Japanese lost in this barrio and many of the Hukbalahap guerillas were spared of their lives. But after the war, she found herself shunned away by all, calling her a damaged good, incapable of giving any husband a good name. Yet she never left because it was rumored she fell in love with one of the guerrillas who was already married at that time. Out of love, she stayed. Waited."
Selya waited until she survived all of them: The Japanese died and the rest left. The guerillas went back to their old routines, supported their families and children until they all died one by one. The old train station and the whole railroad was covered with sand and the barrio became what it is now. Even the children who saw her coming at the train station are now leaving one by one, like my mother, leaving only a trace of what she was before and what she went through.
But Selya would not tell anybody anything about her. She would make fun of herself. She would do anything for a piece of bread, or a cup of rice or fish. But she would not tell anybody anything.
Senyang Tikol adds, "Selya sleeps atop the tomb of Apung Jose nowadays. She only sleeps in the old house when it rains. But most of the time, she sleeps in the cemetery."
Of course, Selya's friends and neighbors and history are all buried now in the cemetery. As she waits, and waits, and waits.
2020-11-21 18:45:12
barrio